Management Team
Our high quality leadership team is the foundation of our business. These individuals work hard to provide expert guidance and direction to our financial representatives in order to support their success.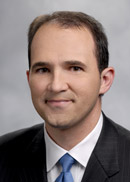 R Philip Sarnecki
Managing Partner
philip.sarnecki@nm.com
Office 913-362-5000
Philip started with Northwestern Mutual in 1989 as a college intern in the John Wright agency in Champaign, IL. In both 1990-91 and 1991-92 he was a Top10 intern in the company. He and John Wright II captained the #1 college team in the country (The University of Illinois) in 1990-91. Philip went full time in June of 1992 as a Financial Representative and College Unit Director at the University of Illinois.
In his first year with Northwestern Mutual, Philip was runner-up in the Central Region Bronze Award, runner-up for the company's Mike Gish award and the runner-up College Unit Director. The following year, he was the Central Region 2nd year leader in the Silver and the runner-up College Unit Director again. Philip was Top 10 in the company in the Bronze, Silver and Gold categories.
In 1997, after 18 months as a Field Director at the age of 26, Philip was appointed Managing Director in Bloomington/Normal, IL. Over the next 7 ½ years, the office tripled in both production and the number of Financial Representatives. Philip won the MD Growth Award every year he was eligible and had the #1 district in college marketing in 1999. He also won the MD Achievement Award in 2002 and was runner-up in 2001 and 2003. In addition, Philip was one of only 5 Managing Directors in the company to win the prestigious OARS (Outstanding Achievement in Recruiting and Sales) award every year he was eligible. He has passed FINRA Series 6, 63, 7, 9, 10, 12, and 24 exams.  While in Bloomington, Philip was on the Regional Advisory Board for the Fellowship of Christian Athletes. He is also a past President of the Association of Insurance and Financial Advisors (AIAFA) of Bloomington, IL.
In January, 2005, he was appointed Managing Partner in Cincinnati.  At the time of his appointment, Philip was the youngest Managing Partner in the Northwestern Mutual. In his 3 years in Cincinnati the office premium was up almost 90% and RPS Financial Group, Inc. had the 2nd best retention rates in the company. In addition, during the same 3 years, the office grew from 2 Forum members to 8 Forum members and from 13 FR's writing over $100,000 of premium to 28 FR's over $100,000 of premium. In 2007 Philip won the MP Achievement Award in his first year eligible.
In his short time in Cincinnati, Philip became very active in the community.   He was a member of both the Queen City Club and the Heritage Club. He was on the Board for the Cincinnati Symphony Orchestra and was a member of the finance committee.  He was also a member of the Cincinnati Business Courier's "40 Under 40"as one of the top leaders in Cincinnati under the age of 40. He has been written about in the Cincinnati Business Courier, Cincinnati Gentleman and Smart Business. In 2006, Philip and his wife Heidi, hosted at their home in Mason the most successful political fundraiser ever in Warren County Ohio for Secretary of State and Gubernatorial candidate Ken Blackwell.
March 1st of 2008, Philip moved to Kansas City to take on the challenge of creating a new organization consisting of two Northwestern Mutual offices that were merged after being separate for over 100 years.  He now oversees an organization consisting of 6 offices, over 140 Financial Representatives and over 300 staff and employees.  In both Cincinnati and Kansas City, RPS Financial Group, Inc. has been a GAMA Master Agency Firm (top 150 firms of its type in the world) each year Philip has been a Managing Partner.   It is also a 100% Manager's Membership Award office for NAIFA.
Philip has remained active in his 8 years in Kansas City.  He was recognized with the 40 under 40 Award by Ingram's Magazine, the same award he previously won in Cincinnati.  He is the Chairman of the Board of Trustees for Athletes in Action (an international sports ministry).  In 2015, he was named one of 50 Kansans You Should Know  by Ingram's magazine.  He was on the finance committee for KC2016.  Also, he's a member of the Kansas Angel Investors and has helped finance a number of companies in Kansas City and around the country.  He's a part-owner of Rebel Pilgrim Productions, a movie production company with offices in Las Vegas and Cincinnati.  He's been the Executive Producer for 3 films. Hitting the Nuts won Best Picture at both the Cincinnati and Louisville film festivals.   He's also Executive Producer of A Strange Brand of Happy, which was in theatres in the Fall of 2013, starring Grammy Award winner Rebecca St. James and Academy Award winner Shirley Jones; and Hope Bridge (released 2015), starring Kevin Sorbo, (God's Not Dead and Boo Boo Stewart-X-Men Days of Future Past – Twilight Series).
Philip is a 1992 graduate of the University of Illinois and is active in the University of Illinois Loyalty Circle (Platinum) and President's Council.    In 2013, he made a financial commitment to The University of Illinois to have the men's locker room at the new State Farm Center named after his Father, Robert Sarnecki, who retired from the university after 30 years as a janitor.  Philip is married to Heidi, and they reside in Overland Park, KS with their two daughters, Emily and Ava, and son Blake.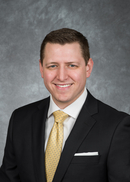 District Director
Fax 913-362-1215
My Networks:
Brock was born and raised in the Springfield, MO area, is a graduate of Hillcrest High School and Evangel University where he played basketball in college.  He graduated with a Bachelor's Degree in Business Management from Evangel University in 2012.
Brock joined Northwestern Mutual as an Associate Financial Representative during his final semester of college and made the choice to begin his career as a Full Time Financial Representative following graduation.
During his first year as a Financial Representative Brock earned the Pacesetter First 40 Award, Pacesetter Second 60 Award, and was honored as Rookie of the Year at RPS Financial Group, Inc.  He also earned status as a 100 Lives Club Member and was honored with a Bronze Award Achievement and Pacemaker Award in 2013 and a Silver Award Achievement in 2014.
In 2014, Brock expanded his role into Leadership as the College Unit Director for the Springfield Office. His first year as the college unit director, he led his team to a top ten district; finishing sixth in premium credit among all offices in the Northwestern Mutual Internship Program.  
In 2016 he again helped guide the Springfield Office to a Top 10 ranking this time their best year ever as a district finishing #3.  That same year Brock was also honored as a Top 10 College unit Director in the company finishing at #9.
Brock and his wife Claire reside in Springfield.  In his spare time Brock enjoys playing basketball, spending time with family, and traveling with his wife.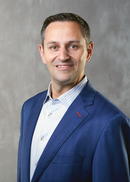 Managing Director
Office 816-531-6500
My Networks:
Aaron attended Kansas University and Missouri State University where he earned a Bachelor of Science Degree in Computer Information Systems with a minor in Finance. In February 2004 he joined Northwestern as a Financial Representative where he quickly took his first step towards leadership by becoming a College Unit Director in April of 2006. After growing a scratch college program and leading them to a Top 20 finish, he became a Field Director in March of 2008. He was then asked to become Managing Director in Springfield, MO in July of 2008. Aaron had three new FR 'Rookie of the Year' winners for RPS Financial Group, Inc. during the five years he ran the District. With the success and growth of the district, Aaron was appointed the Managing Director in the Kansas City, MODistrict Office of RPS Financial Group, Inc. During his first year as Managing Director he led the Kansas City Office to finish in fifth place in the college program out of 254 offices. They also finished the year in first place for his category in Lives and Premium.
Aaron achieved Bronze, Silver, Gold, and Platinum awards in his first four years. He is a multiple 100 lives candidate, MDRT, and Lives Leader Summit qualifier. In 2011 he achieved the OARS (Outstanding Achievement in Recruiting & Sales) Award, which is given to the top 5% of Managing Directors for performance in Rep Development and Personal Production. He also received the DNO Growth Award in 2009 through 2012. Aaron is currently in the Northwestern Emerging Leaders Program for Managing Partner development. In his personal practice Aaron uses a planning platform and primarily specializes in physician and small business owner markets. He is a mentor at the Loch Lloyd Country Club. He is married to Lindsay and they have two children.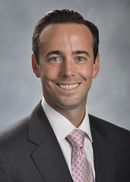 Managing Director
Office 913-215-9202
Mobile 913-269-0129
My Networks:
Originally from Boston, MA.  Paul is a 1999 graduate of Davidson College.  While attending Davidson, Paul was a scholarship member of the varsity tennis team.  Paul began his career with Northwestern Mutual immediately following graduation. 
In his first 3 years as a financial representative Paul qualified for the Bronze, Silver and Gold Awards.  In 2003 Paul was the office New Financial Representative of the Year.  In addition to his role as a FR, Paul began mentoring and coaching new FR's as a Field Director and has been a member of the office Leadership Development Group (LEAD) since 2004.  In 2010 Paul qualified for the company's inaugural Lives Leader's Summit. 
In Jan of 2011, Paul took on a new role becoming Managing Director for RPS Financial Group, Inc's Leawood, KS office.  In this role, in addition to taking care of his personal clients, Paul is responsible for all aspects of recruiting, training and development of new financial representatives and advisors at the Leawood location.  Ingram's magazine has recently honored him as a member of their 19th class of 40 Under Forty, which recognizes the achievements and promise of the area's young executives, professionals and community leaders. In December 2017, Paul opened a new Northwestern Mutual office with RPS Financial Group in Olathe, KS. 
Paul serves on the board for the Community Impact Foundation and is actively involved with the National Center for Fathering.   He enjoys spending time with his wife Lindsey, a stay at home mom, his son Luca and infant daughter Sophie Sam.  He also enjoys running and playing golf.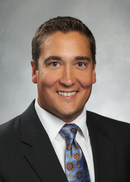 Managing Director
Office 816-612-8810
Jared Wirsig began his career with Northwestern Mutual in July of 2003. In October of 2013, Jared was named the Managing Director of a new District Network Office for RPS Financial Group, Inc. in Lee's Summit, Missouri. Prior to being named Managing Director, Jared served as the Recruiting Field Director in the downtown Kansas City office for five years. A majority of his time was spent recruiting, training, and developing new and established representatives, as well as maintaining a strong personal practice that worked primarily with business owners and physicians. He finished the 2012 year as the number one Field Director in his category in Northwestern Mutual.
Before his time as Recruiting Field Director, Jared served as a College Unit Director for Northwestern Mutual's Nationally Ranked Top 10 Internship. During that time, he was a Top 10 Finisher for the years 2006-2007.This is a company award that tracks College Unit Directors college unit production as well as their personal production. In addition to his Field Director and College Unit Director awards, he has received many industry awards, including National Quality Award (NQA) 2007-2013, the Life Impact award, and Lives Leader's Summit.
Jared is originally from Deepwater, Missouri. He later moved to Springfield, where he graduated from Missouri State University with a B.S. in Finance in 2003. Jared enjoys spending time outdoors with his family and coaching his son's competitive baseball team. He is also very involved with numerous organizations, including Ozanam Home, the Ozanam Guild, Ronald McDonald House, Fellowship of Christian Athletes, and the Special Olympics. Jared is also a part of the Legacy for Parks Foundation and the Lee's Summit Chamber of Commerce. He currently resides in Lee's Summit, Missouri, with his wife Amy, and their children Macey, Lily, and Jackson.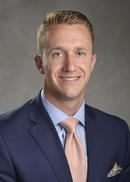 Managing Director
Office 417-877-4432
Born and raised in St. Charles, Missouri, Justin came to Springfield to be a student athlete at Missouri State University. He led the Men's Basketball Team as a captain in his senior year. Justin was honored with the Virgil Cheek Award (given to one senior male athlete across all sports, voted on by all the sports coaches and awarded to an individual who exemplifies leadership and character on and off the court/field). During his last semester at Missouri State University, Justin began his career with Northwestern Mutual in the College Internship Program. Justin graduated from Missouri State University in 2010 with a Bachelor of Science in Sales and a Bachelor of Science in Marketing. He began his full time career with the company immediately following his graduation.
During his tenure with Northwestern Mutual Justin has received many industry awards for his personal achievements including Pacesetter First Forty and Pacesetter Second Sixty. In his first year Justin was recognized as "Rookie of the Year" and finished 3rd in the Mike Gish Competition – an award honoring the best performing Financial Representatives in their first year following the Internship Program at Northwestern Mutual. In his 2nd Year he also earned Team Gold Financial Rep of the Year. Justin has been a New Financial Representative Award winner every year finishing at the Platinum level for 2014. Justin earned Top 100 Lives Honors for Northwestern Mutual in 2013, Lives Leaders Summit, the Growth Award, and OARS Award in 2015. Justin has qualified for MDRT every year since starting in the industry. Other honors include Top 10 in the Southern Region for the bronze year, and finished top 20 for Silver, Gold, and Platinum in the South. He also finished top 10 in the Company in 2013 in New Clients with 111.
In 2013 Justin took the role of Managing Director for the Springfield Office of RPS Financial Group. Under his leadership, the Springfield District Network Office ranked 6th among all offices in the Northwestern Mutual Internship Program. As a Managing Director, in addition to building his personal business, he is also responsible for all aspects of recruiting, training & development of advisors at the Springfield office.
Justin and his wife Stephanie reside in Ozark, Missouri where Stephanie is a Yoga instructor. His hobbies include exercising, playing golf, music, and traveling.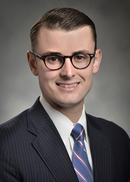 Managing Director
Office 316-265-8139
My Networks:
Alex grew up in Kent, England before moving to the United States in 2007 to study Finance and Economics at Oklahoma City University. He was invited to join OCU's National Championship winning golf team after having reached the Final Qualifying Stages of The OPEN Championship the year before.  Though no longer competing, Alex continues to remain an avid golf fan and now enjoys playing with clients and friends.
As a full time college student, Alex started his Northwestern Mutual career in July, 2009.  Upon graduation from OCU in December, 2011, Alex and wife, Krista, moved to Tulsa, Oklahoma to continue building his personal practice on a full time basis.  He specializes in working with successful physicians, dentists, attorneys and business owners.  His greatest professional successes can be measured by the impact he has had and continues to have on his clients' lives and financial future.
Throughout his career, Alex has strived to set the standard for excellence.  As Northwestern Mutual's #1 College Financial Representative for 2 consecutive years, Alex also earned recognition as Top 10, Lives Leader, Power of 10, Target 20 and Impact 40 award winner.  Alex's full time career awards include Pacesetter 1st 40 and 2nd 60, Gold, Silver & Bronze-Top 50, Achievement Award and 100 Lives Club and Life Impact every year.  Alex continues to add to his Best Year Ever achievement each year.  
Alex's passion for continuing education and professional development has lead him to seek additional industry credentials and leadership responsibilities.  Alex holds his FINRA Series 6, 63 registrations and his Series 26 FINRA Supervisory license. 
In June, 2015 Alex was appointed as Managing Director of the Northwestern Mutual - Wichita office in Wichita, KS.  Alex, Krista and daughter, Victoria, now call Wichita home.  He and Krista are excited to share their time and talents to see the Wichita office grow under Alex's leadership. 
Alex enjoys spending as much time as possible with family, running, watching & playing golf and reading.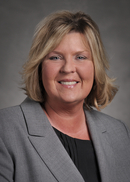 Carmen Leanne Allen

carmen.allen@nm.com
Office 913-362-5000
Chief Growth Officer
Carmen is originally from Bowling Green, KY. She attended Georgetown College with a major in political science. She began her career with Northwestern Mutual in January of 1992 as an Associate Financial Representative in Louisville, KY. In 2002 her family moved to Decatur, IL where she became a full time Financial Representative in 2004 earning both the Pacesetter 40 and Bronze awards.
Throughout her career she has held roles in operations, recruiting, training and development, activity and business coaching. Carmen has coached several Financial Representatives throughout many stages of the career.
In March of 2008 Carmen joined Philip Sarnecki and moved to Kansas as Director of Operations for RPS Financial Group. In 2009 she transitioned to Training and Development and in 2011 became Development Officer for RPS Financial Group. In January of 2013 Carmen was appointed to Chief Growth Officer. In her current role she is responsible for business consulting and strategies, professional development, succession planning and continuity planning for career advisors and drives the overall growth for the Sarnecki network office.
In addition to her life and health licenses, she also holds her Series 6 and 63 securities licenses as well as her certification in Long Term Care. Carmen received her coaching certification with Northwestern in 2011. She is an active member of GAMA International as well as Women in Financial Services. Carmen is also a graduate of RPS Financial Group's Leadership Development program. She is married to Curt and they have 5 teenagers Connor, Brandon, Griffin, Madison and Morgan and live in the Shawnee area.
Jill R White, CPA
Chief Financial Officer
jill.white@nm.com
Office 913-362-5000
Jill graduated magna cum laude in 1992 from the University of Illinois with a Bachelor's degree in Mathematics. She then earned a Master of Science degree in Accounting from Illinois State University in 2002. Jill successfully passed the CPA exam on the first attempt with a score placing her in the top 25 in the State of Illinois.
Jill began her career as a high school math teacher in central Illinois. After passing her CPA exam, she and her husband, Brad, opened an accounting services firm doing payroll, tax preparation, and bookkeeping for many financial representatives and other clients. She began working for Philip Sarnecki at his district network office in Normal, IL in 2003 and then accepted the position as Chief Financial Officer with his network office in Cincinnati, OH in 2005. In 2008, she made the move to his network office in Kansas as Chief Financial Officer.
Jill is an active participant in American Heritage Girls, a Christian girls scouting organization with over seventy members. She also works with the Cedar Ridge Christian Church, volunteering in the church nursery and assisting with budget and finance issues. Jill and her husband, Brad, have two children, Christian and Abby. They currently reside in Olathe, KS.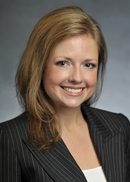 Chief Development Officer
Office 913-676-8076
My Networks:
Lesle is originally from the Wichita, Kansas area.  She attended Newman University for one year where she played college golf.  She transferred to KU to finish a Bachelor's of Science degree in Business with an emphasis in Finance.  She was introduced to Northwestern Mutual through the internship program in 2002.  In addition to her Life, Health, Variable and Series 6, 63 and 26 licenses, she is a both a Certified Trainer and Certified Coach through Northwestern Mutual.  Lesle completed her CLU designation in December 2007, ChFC designation in June 2014.  
Throughout her career, Lesle has held roles in Recruiting as well as leading the College Program and developing Recruiters and Leadership across the RPS Network.  Since 2007, the RPS College Program has been a perennial Top 10 program nationally.  In the recent two years, the RPS College program finished #1 and #2, respectively.  In 2012, Lesle qualified for a GAMA International Award for her achievements in the Financial Services Industry.
In her current role as Chief Development Officer, Lesle works with all offices in the RPS Financial Group to exceed Development Targets with intentional focus on results over all aspects of horizontal growth including the following "core four":  Recruiting and Selection, Training and Development of under five year Financial Representatives, Internship Program, and Leadership Development.
She has been a Big Sister and a volunteer with Big Brothers Big Sisters of Greater Kansas City and the Kauffman Scholars Program.  Lesle is married to Matt Griessel, CLU, ChFC, CFP®, who is a Financial Advisor with Northwestern Mutual.  They reside in Lee's Summit and have two daughters, Maven and Gwen.
Brooke Rachelle Rosel

brooke.rosel@nm.com
Office 913-676-8036
Brooke Rosel began her career with Northwestern Mutual RPS Financial Group in 2008. She has held a variety of roles within the Network Office during her tenure which include New Business Processor, Director of New Business and Contract, License and Registrations Manager. She also worked closely with the Leadership Team and College Financial Representative program.
In 2015, Brooke accepted the Director of Operations role for the Kansas City District Network Office, where she was a member of the leadership team, working closely with the Managing Director, Aaron Tanner, College Unit Directors and the Director of Campus Recruiting. The Tanner District Network Office Intern Unit ranked #1 out of all Network District Office's in the company her first full year with the office.
Late 2017, she received the opportunity to return to the Network Office as the Director of Operations, overseeing the Leawood Branch operations as well as collaborating with each District Network Office manager. She loved the opportunity for professional growth being in the Kansas City District Office but is happy to be back in the Network Office where she started her career.
 Brooke grew up in Northwest Kansas in a small farming community. She has been married to her husband, Dave, for 8 years and they reside with their daughter, Ellie, in Overland Park. In her free time she enjoys spending time with her family and two dogs.